Posted on April 15, 2014
Filed Under Films, Main | Leave a Comment
THIS WEEK'S THEATRICAL RELEASES:
"The Hobbit: The Desolation of Smaug": Peter Jackson's second in his Hobbit film trilogy continues the adventure of the title character Bilbo Baggins as he journeys with the Wizard Gandalf and 13 Dwarves, led by Thorin Oakenshield, on their quest to reclaim the Lonely Mountain and the lost Dwarf Kingdom of Erebor. There's lots of action, great special effects and enough mystical goings-on to thrill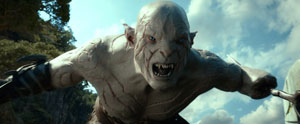 J.R.R. Tolkien fans and aficionados of this genre. Like many other movie franchises taken from fantasy books, you need to be primed for the story line and can't jump in mid-stream, so if you're inclined to grab hold of this escapist entertainment, make sure you take a look at Jackson's previous "Ring" and "Hobbit" work. I understand that Jackson really loves this stuff, but I wish he would go back to making small films; his quest for the gold has all but obscured the fine directing hand that gave us the masterpieces "Dead Alive" (1992) and "Heavenly Creatures" (1994). "The Hobbit: The Desolation of Smaug" is available as a Limited Collector's Edition Blu-ray 3D Combo Pack (includes two Gates of Erebor replica bookends from the Noble Collection; only 25,000 will be available in the U.S., $105.43), in a 3D Blu-ray/DVD Combo pack, a Blu-ray/DVD Combo pack and two-disc DVD. Extras include a couple self-serving Peter Jackson behind-the-scenes featurettes and production videos. Stars Martin Freeman, Ian McKellen, Richard Armitage, Benedict Cumberbatch, Evangeline Lilly, Andy Serkis, Lee Pace, Luke Evans, Stephen Fry, Ken Stott, James Nesbitt, Orlando Bloom, Elijah Wood, Hugo Weaving, Mikael Persbrandt, Sylvester McCoy, Aidan Turner, Dean O'Gorman, Graham McTavish, Adam Brown, Peter Hambleton, John Callen, Mark Hadlow, Jed Brophy, William Kircher, Stephen Hunter, Ryan Gage, John Bell, Manu Bennett and Lawrence Makoare. From Warner.
Though it must have looked good on paper, the idea for this senior citizen's version of "The Fighter" — let's pit "Raging Bull's" Robert De Niro against "Rocky's" Sylvester Stallone in a boxing match 30 years down the road from their prime "Grudge Match" gets bogged down with cliched plot lines, sentimental shtick, and the general unbelievability of seeing 70-year-old De Niro facing off against an almost-68 Stallone in the ring. Billy "The Kid" McDonnen (De Niro) and Henry "Razor" Sharp (Stallone) were two local Pittsburgh fighters with a fierce rivalry; each had scored a victory against the other. But, in 1983, on the eve of their decisive third match, Razor suddenly announced his retirement, ending their careers. Thirty years later, a wannabe boxing promoter (Kevin Hart) persuades them to re-enter the ring and settle the score once and for all — with a lot of money riding on the match. There's plenty of stale "old-man" jokes (many of the predictable punchlines are uttered by grumpy-old-man Alan Arkin, who's Stallone's trainer), a cardboard characterization by De Niro as a skirt-chasing-senior, and lifeless directing by Peter Segal, whose portfolio includes "Tommy Boy," "My Fellow Americans," "Nutty Professor II – The Klumps," "Anger Management," "50 First Dates," the remake of "The Longest Yard" and "Get Smart." The stars of the film: a still-radiant Kim Basinger as Stallone's love interest, the de-aging technology used in the scenes of De Niro and Stallone as young boxers, and Stallone's vintage white mustang. Extras include some clever deleted scenes and a pair of alternate endings. From Warner.
Also due this week: "August: Osage County," a dark melodrama about the strong-willed women of the Weston family, whose lives have diverged until a family crisis brings them back to the Midwest house they grew up in, and to the dysfunctional woman who raised them. Based on Tracy Letts' 2007 Broadway play and starring Meryl Streep, Julia Roberts, Ewan McGregor, Chris Cooper, Benedict Cumberbatch, Abigail Breslin, Juliette Lewis, Dermot Mulroney, Sam Shepard, Margo Martindale and Julianne Nicholson. The Weinstein Company/Anchor Bay. Unavailable for review.
THIS WEEK'S BEST BETS
The Cohen Film Collection and the British Film Institute teamed up to restore "Black Jack<" (1979), a little-seen classic from social-realist master Ken Loach and a real gem of a film. "Black Jack," based on Leon Garfield's novel for children, is a dark and complex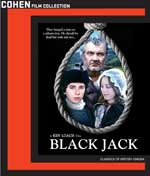 adventure film set in brutal 18th century England — 1750 to be exact. After French thief and ruffian Black Jack (Jean Franval) escapes the hangman's noose after being convicted of murder, he kidnaps young Tolly (Stephen Hirst) and forces him to accompany him in his escape. Along the way they save a young girl, Belle (Louise Cooper), who is being transported by a pair of unscrupulous doctors to a madhouse because her wealthy parents don't want her to get in the way of their older daughter's marriage; join up with a traveling fair; get involved in murder and blackmail; and solve a nefarious crime. Shot primarily in 16mm and on a modest budget on location in Yorkshire by future Oscar-winning cinematographer Chris Menges with a young cast of non professionals — chosen by Loach for their authentic northern accents — the film is a naturalistic tour-de-force and, like most of Loach's later films, deals with ordinary people and their dilemmas. On DVD and Blu-ray Disc.
"The 400 Blows" (1959) is the unforgettable debut feature by Francois Truffaut; it's a wrenchingly personal coming-of-age story that introduced the character that would become the director's lifelong cinematic counterpart, Antoine Doinel (Jean-Pierre Leaud, in one of the screen's great child performances). With the utmost sensitivity, "The 400 Blows" dramatizes the trials of Truffaut's own difficult childhood, characterized by aloof parents, oppressive teachers, and petty crime. The film marks its maker's official transition from influential critic to one of Europe's most brilliant auteurs. In a high-definition digital restoration, in a Blu-ray/DVD Dual Format Edition (with uncompressed monaural soundtrack on the Blu-ray) from The Criterion Collection.
"I Am Divine" (2013) by award-winning filmmaker Jeffrey Schwartz ("Spine Tingler! The William Castle Story") is a superb documentary that chronicles the life and times of Divine, aka Harris Glenn Milstead, an overweight, teased Baltimore youth who rose to prominence as a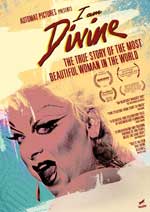 "drag" superstar in a series of John Waters' films and on-stage performances in major cities around the world. Milstead — with the help of Waters and other friends — reinvented himself as Divine, using his plus-size to defy the status quo of body image, gender identity, sexuality, and preconceived notions of beauty. He took the world by storm in Waters' "Pink Flamingos," "Lust in the Dust" and "Hairspray" with a completely committed in-your-face style that blurred the line between performer and personality; he was the ultimate outsider turned underground royalty. In addition to its complete coverage of Divine's rise to fame, the film is also a cultural artifact that shines a light on the underground film and pop culture scene of the late-1960s and 1970s. Schwartz has compiled great clips from Divine's movies and stage appearances, as well as interviews with many key figures from Divine's life, including Waters, co-stars Ricki Lake, Tab Hunter and Mink Stole, and his mother. On DVD from Wolfe Video.
For sheer fun check out "Nurse" (2013), a blood-infused black comedy-thriller about a split-personality nurse, Abby Russell (Paz de la Huerta), who lovingly attends to the patients at All Saints Memorial Hospital during the day but, at night, prowls nightclubs to lure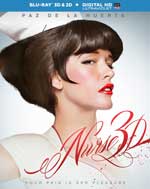 unfaithful married men into dangerous liaisons so she can kill them. Abby's two lives are kept separate until she meets and falls for Danni (Katrina Bowden), a young, sensitive nurse, who has just joined the hospital's staff. When Danni spurns her amorous advances, Abby becomes obsessed with the younger woman and she goes on a rampage of terror that unleashes a bloodbath in the hospital's wards. Great gore effects and a wonderfully off-kilter performance by de la Huerta. Co-stars Corbin Bleu and Judd Nelson. On DVD, Blu-ray/DVD Combo and 3D Blu-ray/Blu-ray/DVD Combo from Lionsgate.
I was really looking forward to "Snake and Mongoose" (2013), a dramatization of the lives of Don "The Snake" Prudhomme and Tom "The Mongoose" McEwen, a pair of Southern California drag racers who, beginning in the 1960s and through the 1970s, helped legitimize the sport by merchandising their drag racing rivalry, primarily by swinging a sponsorship by Mattel Hot Wheels. Unfortunately the film, which intersperses real drag-racing footage with vignettes from the men's lives, comes off as a made-for-TV movie, with weak acting by the leads, sluggish and leaden scenes, and, at times, inane and cliche dialogue (in one scene, when McEwen tells his head mechanic that he wishes that his dad, who died as a test pilot when he was a baby, could see him racing, the mechanic replies: "That sure does explain … your craving for speed"). Still, for car buffs, it has enough fast cars, racing scenes and sense of history to make it an enjoyable ride. Stars Jesse Williams, Richard Blake, Ashley Hinshaw, Kim Shaw, Fred Dryer, Ian Ziering, Tim Blake Nelson and Noah Wyle. On DVD and Blu-ray Disc from Anchor Bay.
Comments